Small Hotels
The town of Samana, also called Santa Barbara de Samana has a really good choice of small economical hotels
for all budgets.
These better small Hotels are located right in town, a short walking distance from the Malecon, the Marina and the bay of Samana.
Find also great and unique Hotels located in
and around Samana Peninsula.
Chino Hotel & Restaurant




Overlooking the Bay of Samana


This new and modern Hotel is very well located right in the heart of town overlooking the Marina, the Malecon and the Bay of Samana. Air conditionned, Hot water and cable Color TV. One of your best quality choice in Samana. 2 Minutes walk to everything !Chino Hotel

Aire y Mar Hotel Apartment




In beautiful and quiet Samana Hills


Small, quiet and intimate Hotel Apart located in one of the best neighbourhood : Samana Hills. 6 Well appointed rooms, some with AC to choose from. Spectacular view on the Marina and Bay of Samana. Complete shared Kitchen, Cable Color TV, Large Veranda with views.
Aire y Mar

Hotel Mildania - Samana Town
Quality hotel at budget price
HOTEL MILDANIA is your quality Hotel at a Budget Price located right downtown Samana. 24 hours Front Desk - Receptionist, Concierge, Free Wifi, Hot Water, Air Conditioning, Plasma TV with International Channels, Maid Service. BREAKFAST INCLUDED and FREE Coffee ! See Website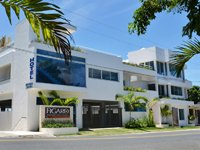 Figaro Boutique Hotel
Small Luxury Hotel in Samana City
NEW !

Small Boutique Hotel in Samana Town. Featuring : Infinity Pool, Gym, King Size Bed, Flat Screen TV, AC, WiFi, Hot Water, Balcony and complete Kitchen. Also with Private Secured Indoor Parking. Best Value for your Vacation in Samana. See Website
Samana Spring Hotel




In the heart of Samana Town


Brand NEW Hotel with 16 Large well appointed rooms with Queen Size Beds, nicely located just 200 meters from the famous Malecon and the Bay of Samana. Free WIFI, Air Conditioned, Hot Water and Cable Color TV. One of your Best Choice in Samana Town.
Samana Spring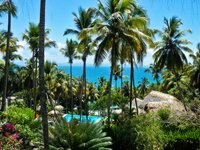 Hotel Las Ballenas Escondidas
Small Boutique Hotel in Samana
Charming Boutique Hotel located in Los Naranjos, a 12 minutes drive from Samana City. Spectacular setting in lush tropical gardens with infinity pool and secluded beach. Outstanding views of Samana Bay. More than 45 REVIEWS of 5 STARS on Trip Advisor. See Website
Advertise your Business with us
Starting at only 3900 Pesos per year
Description of your business in about 40 words + LINK to your website or web pages.
Best Lodging & Bed & Beakfast in Samana Dominican Republic.
Las Galeras, Samana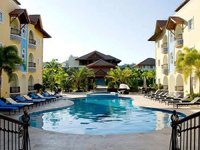 DA Grand - Prestigious Apart Hotel
Hotel Apart & Suites in Las Galeras
Best Prestigious Apart Hotel in Las Galeras, Samana. All Rooms and Apartment Suites with AC, WiFI, Large Beds, Hot Water and Private Balcony. Pool, Restaurant, Bar and Nighclub. Experience the Finest quality at the Best price at the DA Grand Aparta Las Galeras.
See Site
Sunset Samana - Boutique Hotel
Oceanfront Private Beach in Las Galeras
SPECIAL RIGHT NOW ! ONLY $49 USD per night.

Unique Oceanfront Boutique Hotel in Las Galeras with Spectacular Views on Playa Rincon. Exclusive Location on Private Beach.
A Dream Vacation away from the crowds.
5 Minutes walk to famous La Playita Beach.See Site
El Sueno Azul Bed & Breakfast
Panoramic Views of Samana Bay
Sueno Azul Bed & Breakfast in Las Galeras. Unique B&B with Infinity Pool with 360 degrees Panoramic Views on Samana Bay. An Exceptional Place to Stay for your vacation in Las Galeras. Close your eyes and make a wish... You are at El Sueno Azul...See Site
Go Samana - No.1 Source of Tourism Information about Samana