Restaurants-Bars
Discos and Clubs
The Town of Samana offers you a fine selection of restaurants serving fresh Seafood, Chinese food, French cuisine, Italian cuisine and Pizzeria, Spanish tapas, American style food and Local Dominican specialties.
The Bar Scene is quite good with Small Bars, Night Clubs, Discos and many Outdoor Terraces with free WiFi.
Tierra y Mar Restaurant & Bar




Delicious Breakfast, Lunch & Dinner


Tierra y Mar is one the best place to eat in Samana at affordable prices. Chef Evelyn who spent over 20 years in Italia will prepare you great tasting Chicken, Pastas, Fresh Fish and more. Open for Breakfast, Lunch & Dinner 7 days a week.

See our Online Menu !


Tierra y Mar
Chino Restaurant & Bar




With great scenic view of Samana Bay


Restaurant & Bar CHINO offers Authentic Chinese cuisine in Samana for over 30 years. A real Samana tradition. A favorite local spot amongst Dominicans and Tourists and also for foreigners living in Samana. A vast menu of over 200 delicious Chinese meals.
Chino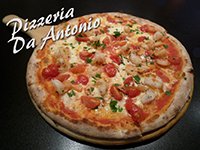 DA ANTONIO Pizzeria
Authentic Italian Pizza in Samana
The Best Pizza on the Malecon of Samana.
DA ANTONIO Authentic Italian Pizzeria.
Come eat the most delicious and authentic Italian Pizzeria located waterfront on the malecon of Samana. Fresh tasty ingredients like Italian chorizos and Gorgonzola cheese ! Coming Soon
BACCO Authentic Italian Cuisine
Home Made Italian Pastas & Deserts
Delicious Authentic Italian Cuisine prepared by owner and chef PAULO from Italia. Fresh Home Made Pastas : Tortelinis, Linginis, Fettucinis y Gnocchis. Freshly made Tomatoe sauces and Cream sauces. Italian coffees and Tiramisu desert. Come to the small Italia of Samana ! Coming Soon
Taberna Mediterannea




Spanish Restaurant & Bar with View




Beautiful Spanish restaurant in Samana by the Malecon with Outdoor Terrace and great view of the Marina and Bay. Spanish style decor and great choice of Wines with an extensive menu. Air conditioning. TOP Rating in Trip Advisor.

See our Online Menu !


Taberna

Cayenas del Mar Restaurant & Bar




Beach Club in Playa Anadel


Located only 4 Kms from Samana. Cayenas del Mar Beach Club has a superb location right on beautiful Playa Anadel. Serving Fresh Seafood and International Cuisine. Enjoy also our beach bar right by the ocean.


Located only 5 minutes from Samana !

See Site

Best Restaurants in Las Galeras, Samana Peninsula Dominican Republic.
Las Galeras, Samana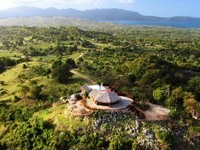 Monte Azul Restaurant & Bar
Panoramic Views of Samana
Rated #1 Best Restaurant in Las Galeras in Trip Advisor. French & Asian fine cuisine with 360 degrees Panoramic views on Rincon's Bay and Samana's Bay. An experience not-to-be-missed during your vacation in Samana. We can arrange for you the Taxi transportation.See Site
Nightlife and Where to Go Out in Samana Dominican Republic.
Nightclubs, Bars
& Discos
CIELITO Disco dance Club




Discotheque & Nightclub in Samana

Cielito Disco is a Samana tradition for more than 10 years. Come dance to the rythmes of Merengue, Bachata, Salsa and International music. Meet the Local people of Samana and Foreigners alike. See the location of CIELITO Disco on GO Samana Map.
See Disco
NAOMI Disco & Dance Club




Plaza Pueblo Principe in Samana


Come dance the night away on the very best music in town in the most modern air conditionned disco in town. Great ambiance and International music & Dominican music in the only late hours night club in Samana until 4:00-5:00 AM. Come and join the fun !
More Soon !

Cafe del Mar - Puerto Bahia




World Famous Bar from Ibiza, Spain

World Famous Cafe del Mar from Ibiza in Spain is now open in Samana at the PUERTO BAHIA Resort & Marina, located just 5 kilometers from the town of Samana. This very unique Bar Restaurant with infinity pool is at the luxurious Marina of PUERTO BAHIA.
See Site
Colego Beach Bar at Playa Cayacoa




Local Public Beach of Samana Town


A Special Welcome to All Cruise Ship Passengers coming to spend the day here at the Public Beach. Fresh Pina Colada served in the pineapple and Coco Loco in coconut shell ! Come see us and say " Hola Colego !"


Fresh Pina Colada or Coco Loco - Only $4 u.s.


See More

RETURN TO TOP
Go Samana - No.1 Source of Tourism Information about Samana